True Custom Racking
VinGrotto Cellars constructs truly custom wine racking systems, not from kits or standardized units, and certainly not from converted kitchen cabinets.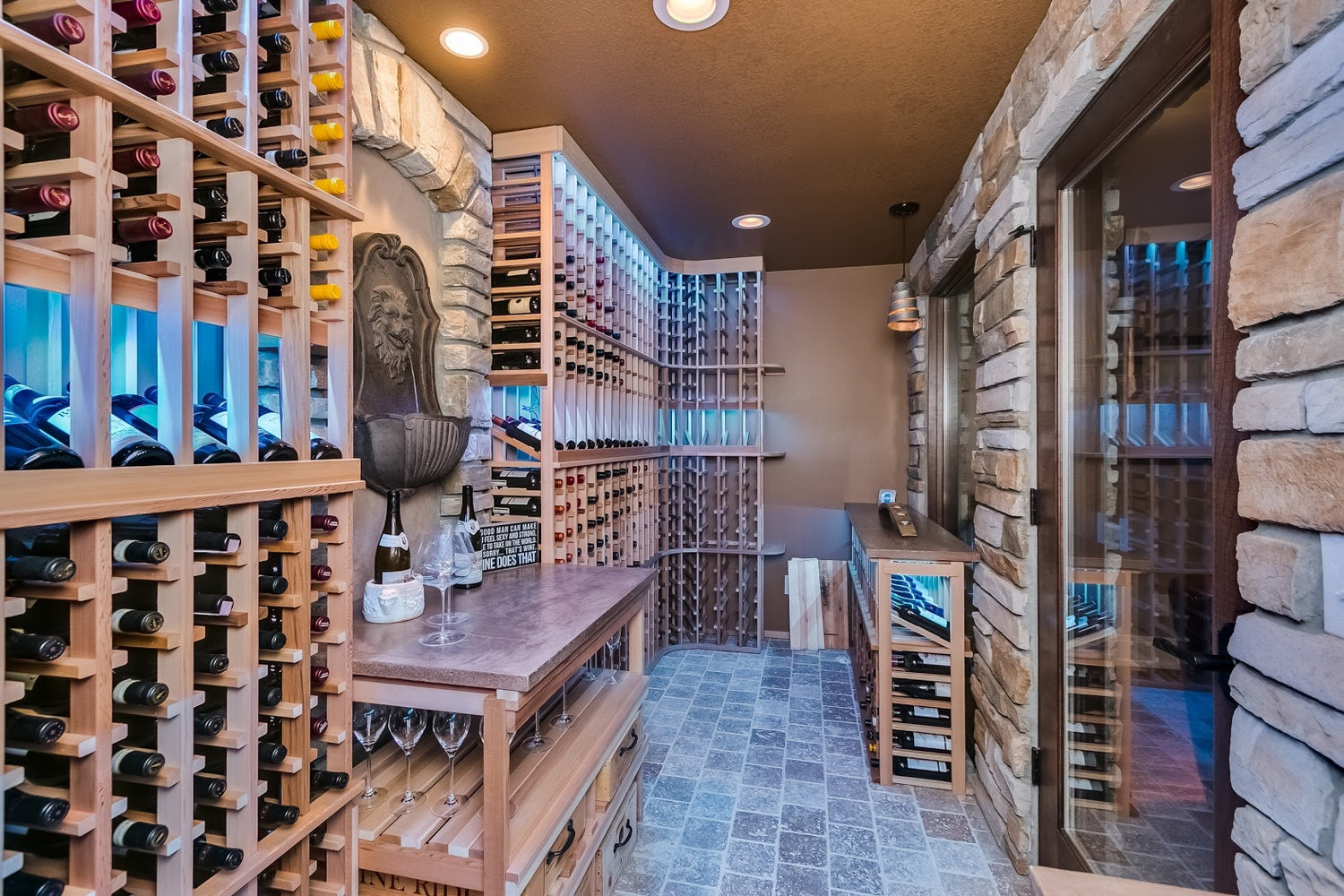 We create racking systems that precisely fit your available space and align with your specific cellar needs. In contrast to semi-custom racking companies that impose their 'standard' sized units into your space and label it as custom, our approach is genuinely bespoke. Each racking system we design is tailored uniquely to the individual cellar, making it truly custom. Every piece is crafted to accommodate not only the room's dimensions and your preferences for storing specific bottles but also the intended usage.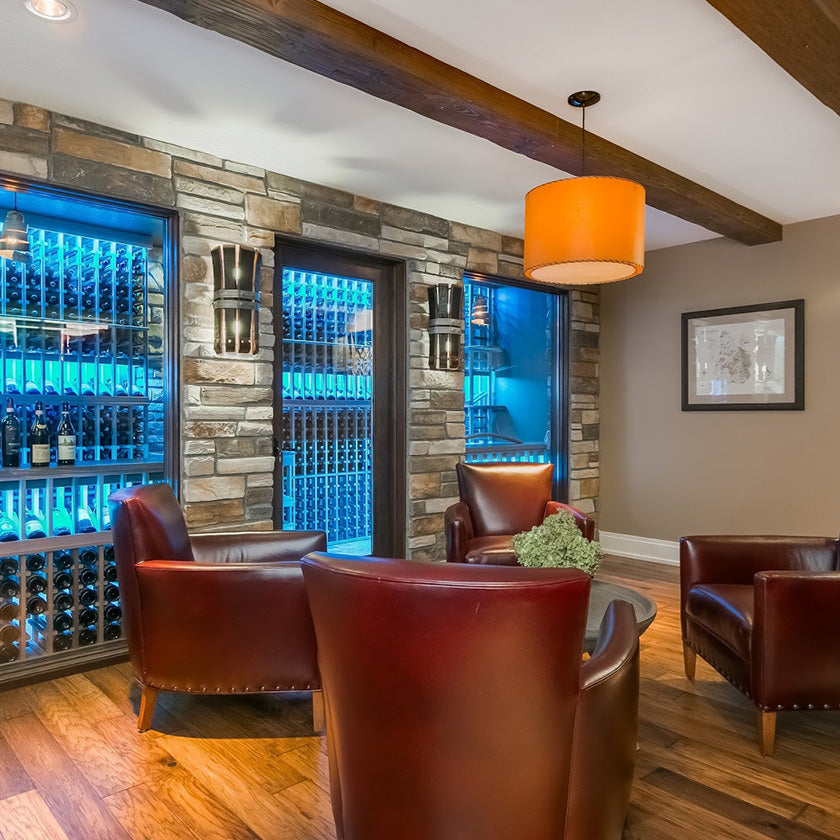 Attempting to utilize standard units or components cannot achieve a truly satisfying outcome. The more distinct the cellar's shape, and perhaps counterintuitively, the smaller the cellar, the more pronounced the distinction becomes between true custom racking and semi-custom racking. Even seemingly minor details like a baseboard impact how the racking should be constructed.
Below are just two examples of additional details that, though seemingly minor, have a significant impact on the overall appearance and ambiance of a wine cellar:
A VinGrotto racking system avoids the use of filler spaces or double verticals, which can give a racking system the appearance of being assembled from modules. Our wine cellar racking system seamlessly fits the cellar without resorting to such amateurish shortcuts.
Let's Compare...
Vingrotto

Racking that fits like a glove... Beautiful!

The Competition

Ugly filler spacers needed... Embarrassing.

Vingrotto

Racking that flows around corners as if painted with wood.

The Competition

Double and even triple verticals... Tacky.