Franmara
Regular price
Sale price
$545.00
Unit price
per
Sale
Sold out
30 Day No-hassle Return Policy

Free USA Shipping $244.99+
Why we recommend it:  Most of us mere mortals have a difficult time accurately identifying wine aromas. This kit provides a fun and easy way to become better at it. Give it a try. Call some friends over and make a game of it!
Aromabar, Premium Edition (60 Set):  The diversity of wine aromas is fascinating. They range from delicate floral and fruity scents to strong animal aromas and sometimes even chemical smells. The cause of these aromas varies. Most stem from the grape variety itself, some occur in the process of winemaking, others during fermentation and the maturing of the wines. The 60 aromas included in the set, each in a screw cap vial, are marked with numbers corresponding to the listings in each manual. Those categories are:
White Wine. (12) Fruity aromas predominate in white wine.
Red Wine. (12) Contains a wide range of aromas.
Oaked Wine. (12) Wines are influenced when aged in oak barrels.
Wine Faults. (12) These are the cause of off-aromas.
Specialties. (12) Fascinating aromas in certain wines.
Each category is separated into five (5) boxes with its own manual. The remaining box contains a Master manual for all categories. The wooden box comes with a removable wood lid to easily display the entire collection at once. A wide elastic band keeps it closed. Box measures 23-3/8" x 13-1/8" x 2-1/2" high.
View full details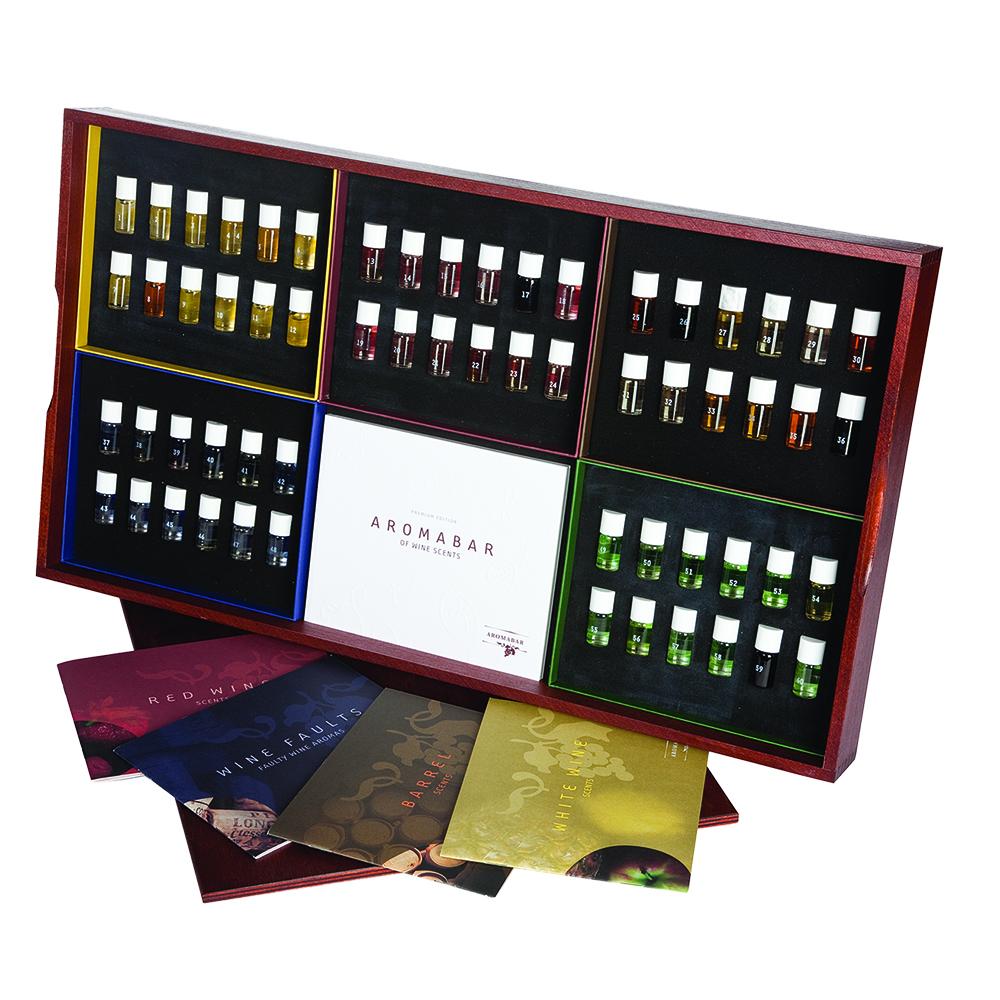 Aromabar
It is fantastic, very useful for wine lovers